When asked, I always say that it takes about 3 years to start running on homeschooling auto-pilot. 
The first year is a blast, but comes with a rather steep-ish learning curve.  The second year brings confidence and, having learned from the previous year, things really start going right.  By the third year, you're golden.
With the third-year auto-pilot comes a little extra free time. And sometimes the motivation to branch off a bit, do something just for yourself, dust off those skills you learned in college, begin adding to the family income, or just start interacting with the adult world a little more. 
Once on auto-pilot, sometimes parents become more active in homeschool, church or social groups. Sometimes parents revisit hobbies they haven't thought about since the pre-homeschooling years. 
Sometimes, this is also when the idea of a home biz comes alive, too.
Because women are typically the primary homeschooling parent (NHERI says so), the home biz is really a mommy biz, too.  That's why some women choose things that are fun for them, and for the women around them, too.  Enter home parties, secret shopping, and all of the other things that don't pay much, but add fun and "me time" to a woman's life.
And then there are those that are much more serious (no offense intended). Ones that take major skills and earn real money.
Take my friend over at Cuptakes, for instance: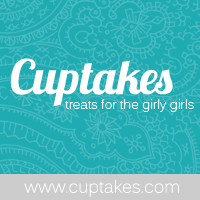 Here is an already-successful web designer mom who launched her latest biz just a couple of short weeks ago.  Her talent and business saavy already have her topping the list of apps over at the App Store and quickly rising to wallpaper stardom.
There are many success stories like this one.
What does it take to run a successful mommy biz?  For one thing, another blog post altogether!  But in a nutshell, a killer idea; some major organizational skills to keep everything else in your life under control; a can-do attitude despite the inevitable surprises that come with family life; and a supportive spouse willing to jump in once in a while when duty calls. That's pretty much it.  The rest falls into place as you go along.
 Let me know about your successful mommy biz.  I just might mention it in a future post!