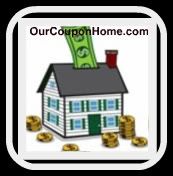 There are many ways to save a dollar and, chances are, homeschoolers know most of them! From scouting out Internet bargains to locating the cheapest wireless plans, homeschooling moms and dads are top-notch when it comes to searching out great deals.
One of the easiest ways to save money, and one that is practiced not just by homeschoolers but by a growing segment of the population, is couponing.  A recent Nielsen report shows that couponing is being practiced by all kinds of people, not just stay-at-home parents anymore. 
Couponing use has evolved quite a bit since our mothers and grandmothers clipped them years ago.  Today's couponing involves strategic planning, impeccable timing, portable coupon libraries and paraphernalia, plus extensive calculations, in order to get the greatest deals. 
Couponing now even has its own vocabulary, including terms like, "stacking", "doubling", and "register rewards". 
It is not uncommon for coupon users to shop
multiple stores every week and purchase weeks- or even months-worth of items at a time, when they are able to find just the right set of circumstances – which usually involves buy-one-get-one deals, store coupons combined with manufacturer coupons, and other kinds of rewards to boot.
There are hundreds of web sites now devoted purely to couponing for today's families.  These sites offer printable coupons, point to local deals, provide coupon "match ups", and even offer shopping lists and other plans to make trips to the market that much easier.
You'll find many more couponing posts right here in the future.
In the meantime, start to familiarize yourself with the practice of modern couponing by visiting my friends over at these popular web sites: